CO-CREATE WORKSHOP PHOTO GALLERY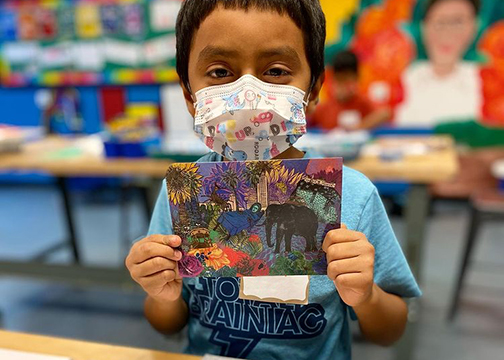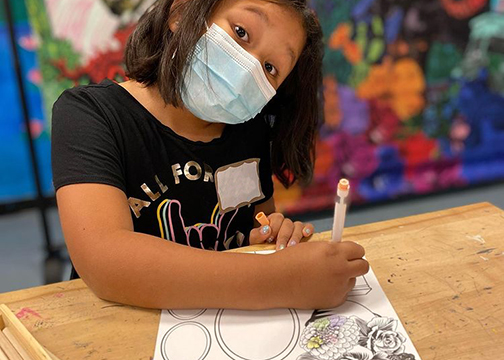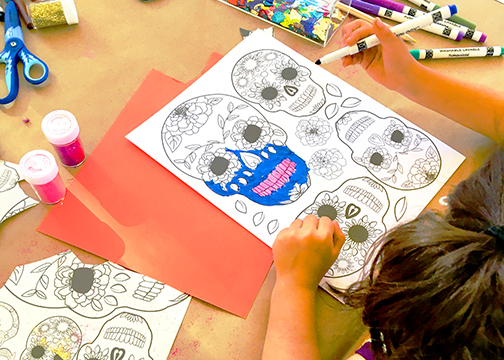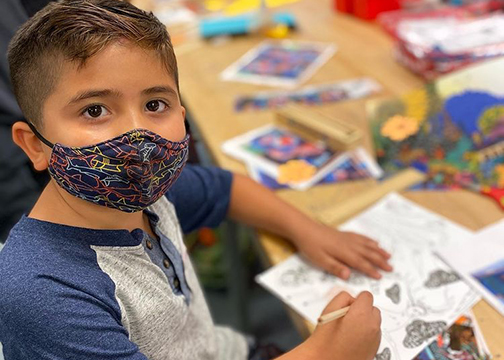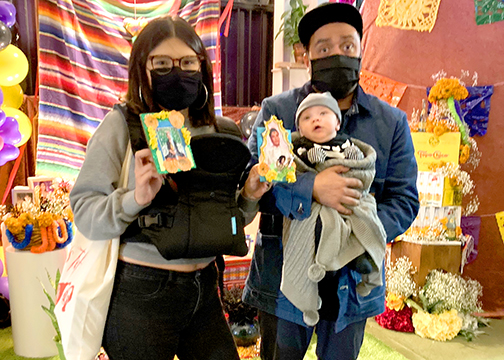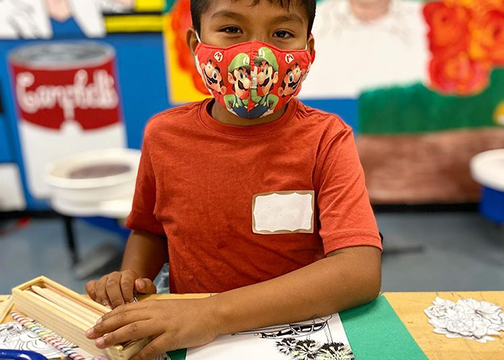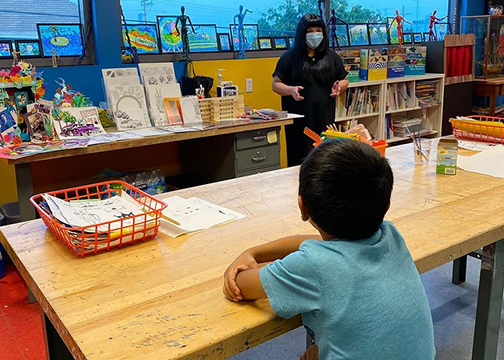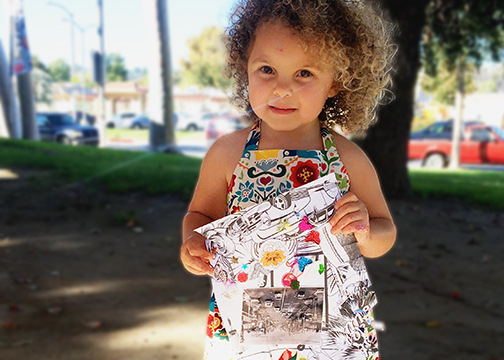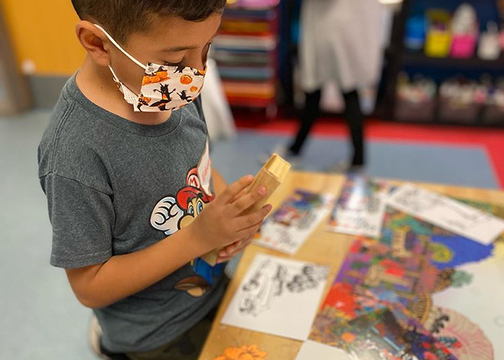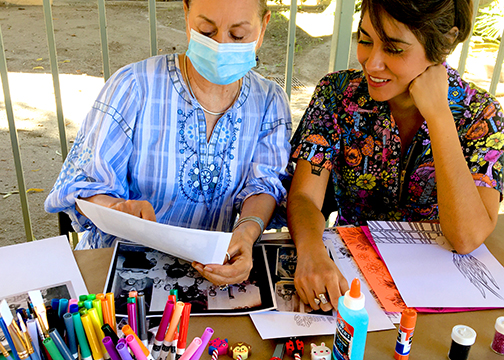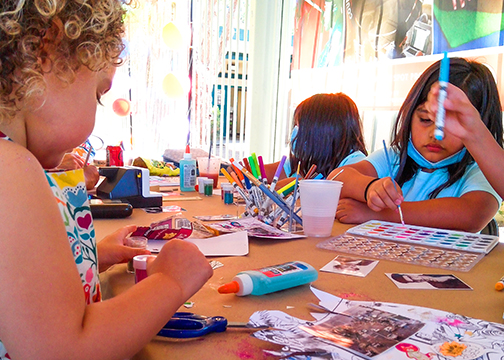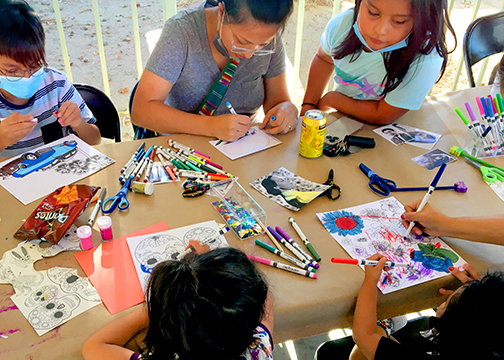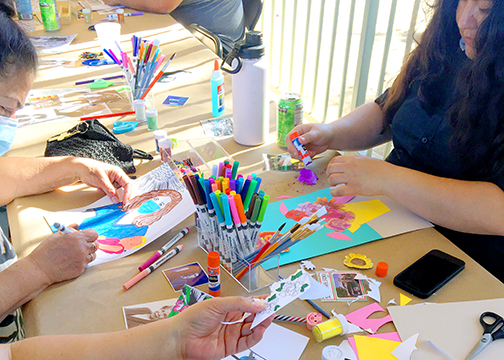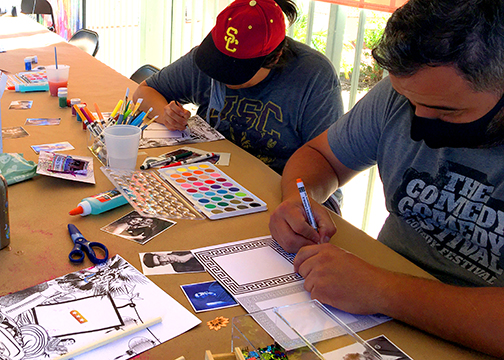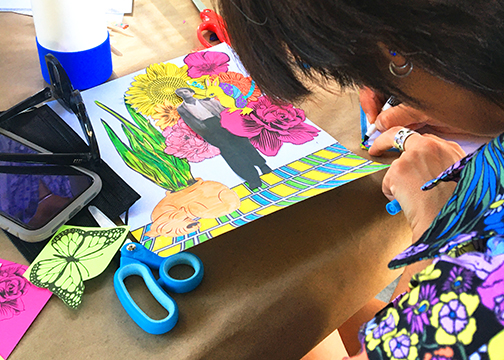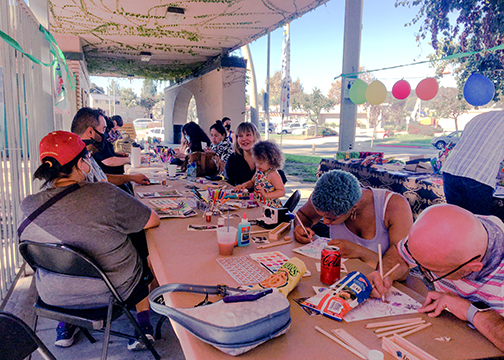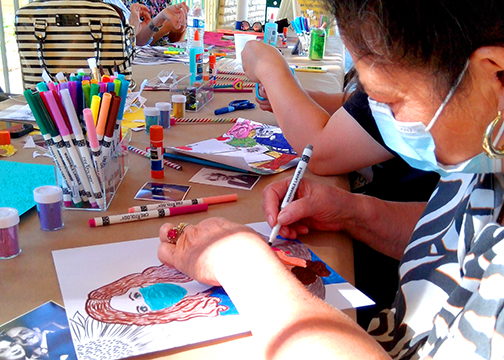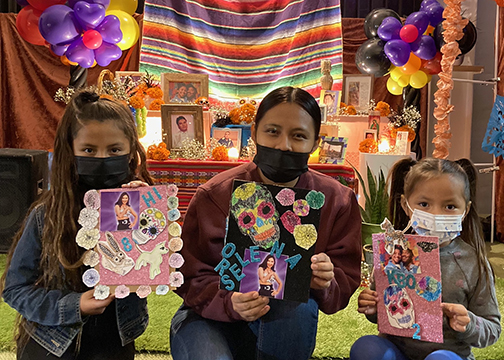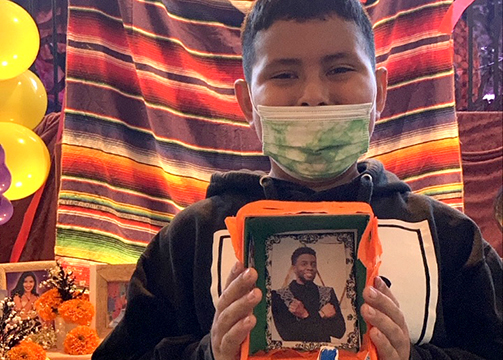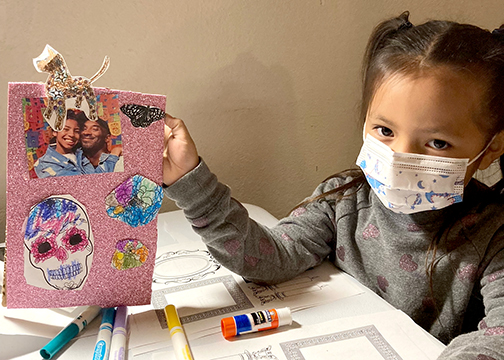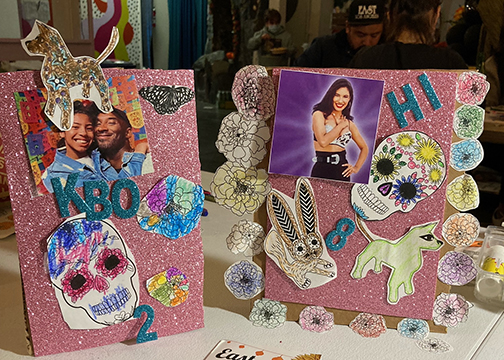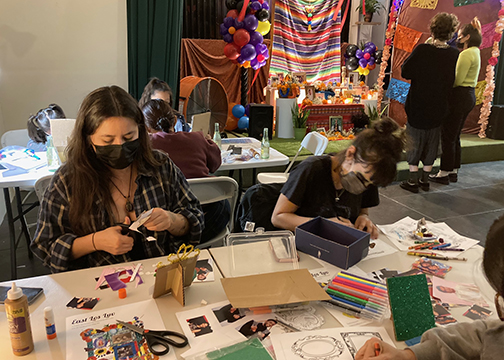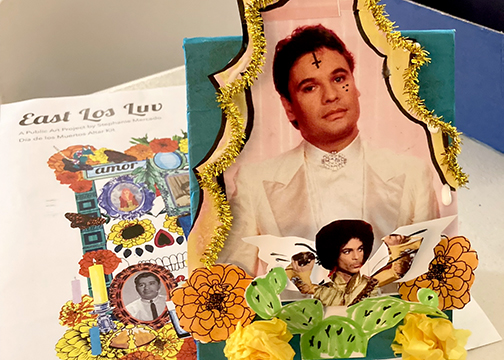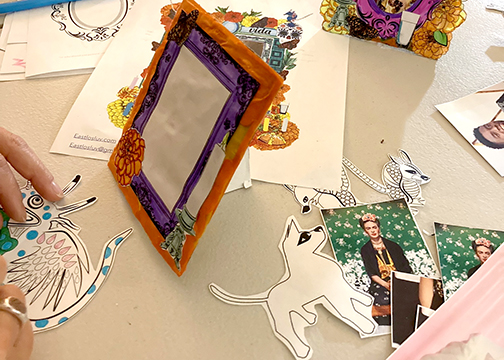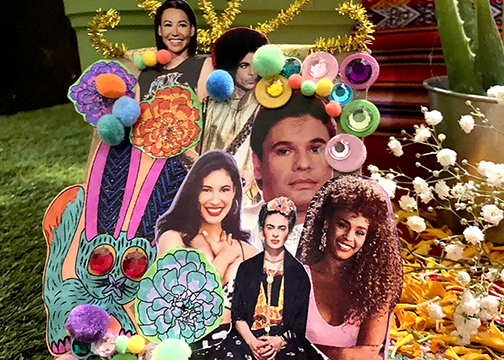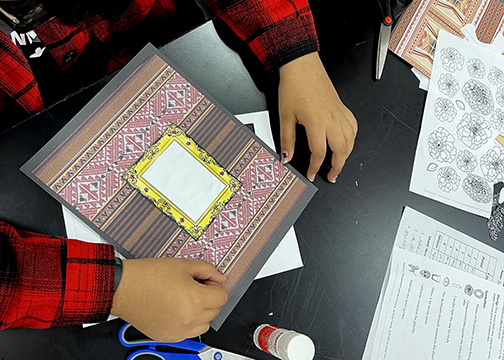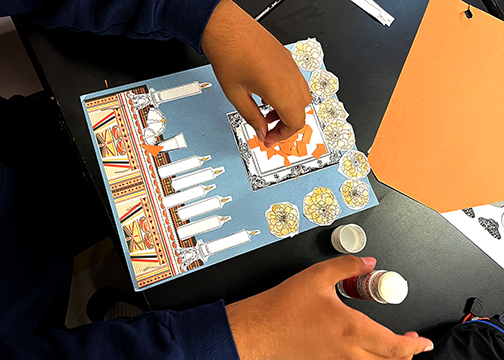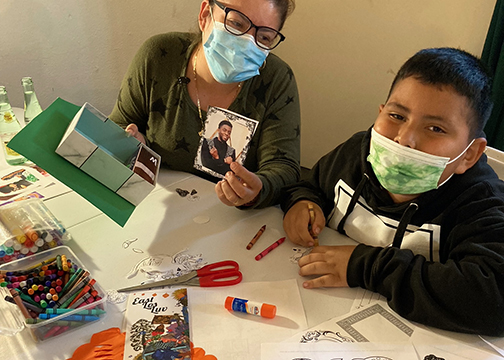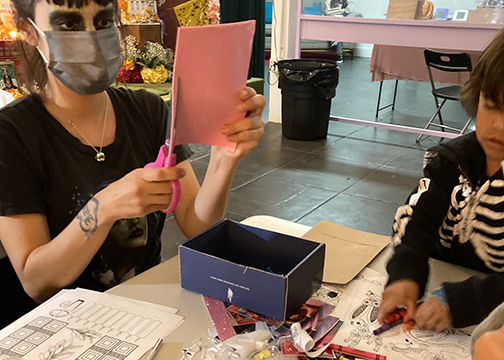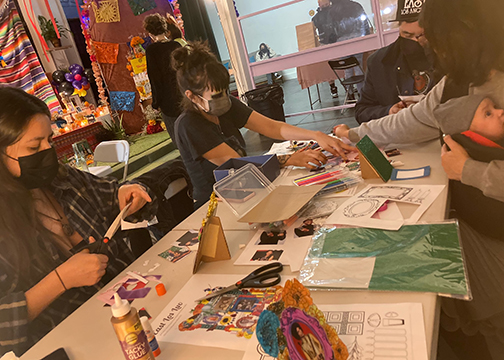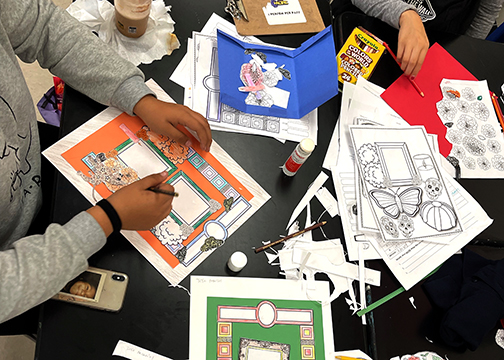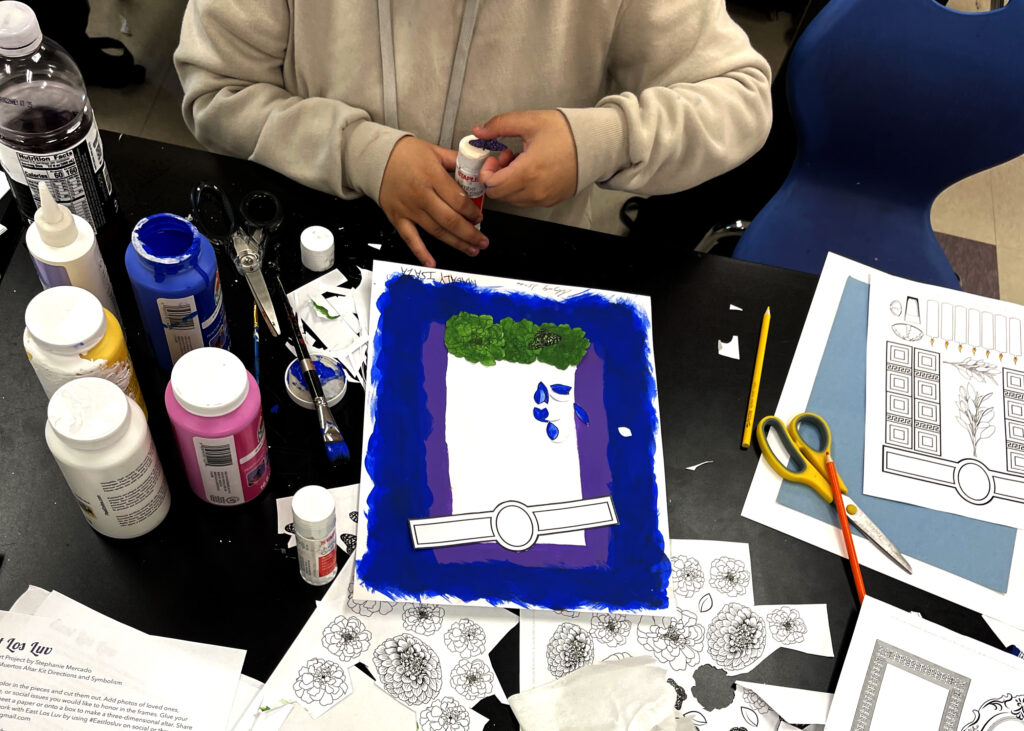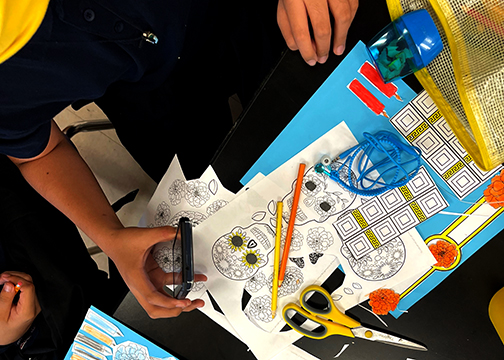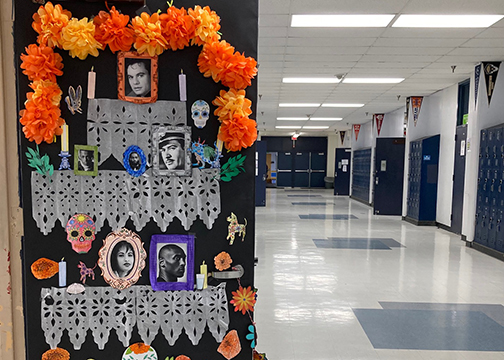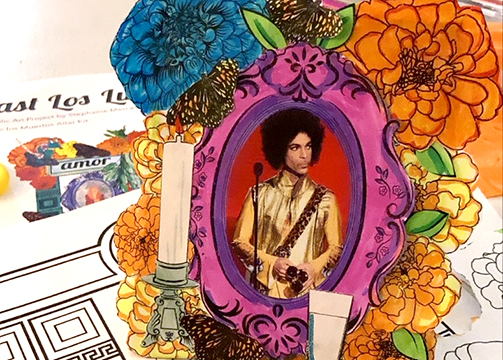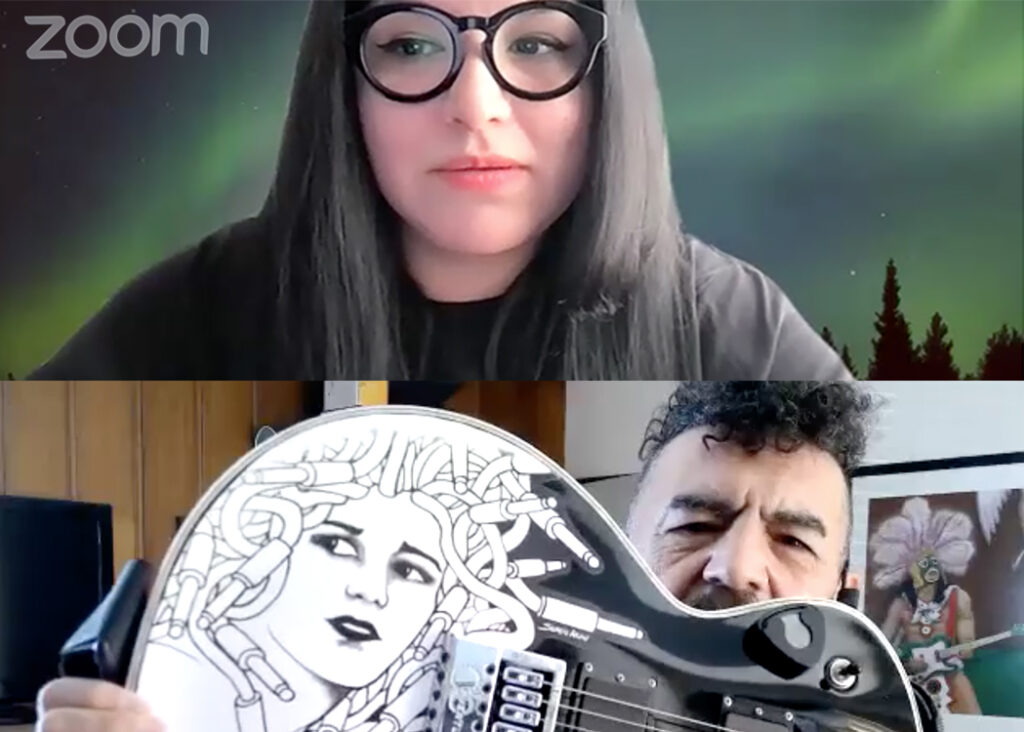 The photos above are images from East Los Luv workshops. The workshops included a Día de los Muertos Ofrenda kit and East Los Luv coloring sheets. The sheets can be downloaded from the Resources page for you to share with your children, friends, colleagues and classrooms. Questions about the workshops or activities? Contact me via email: [email protected]
December 2, 2021 Variety Boys and Girls Club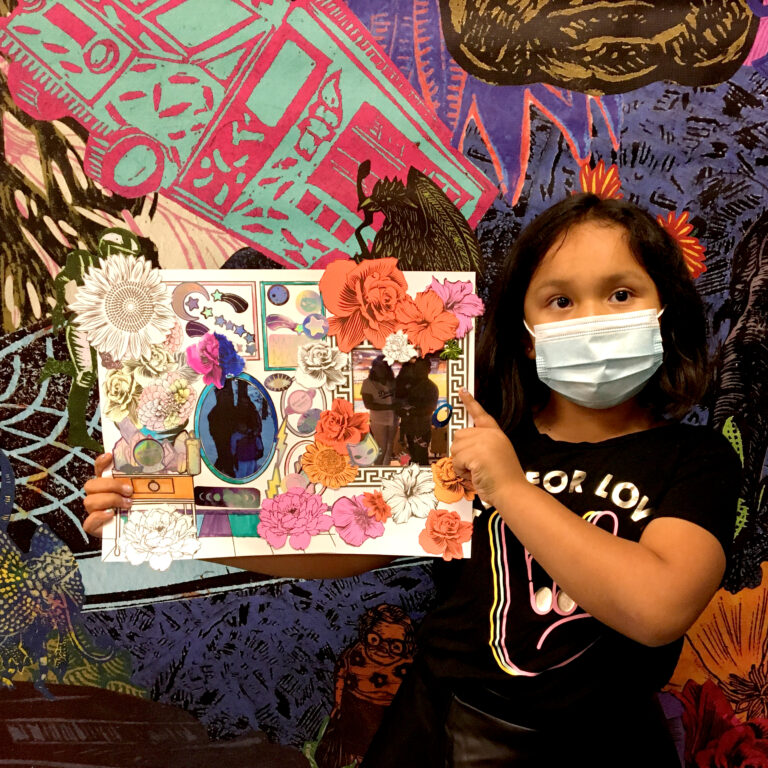 An art-making workshop for the Visual Arts class. Participants are encouraged to color, collage and make artworks that honor family and culture. The workshop includes a virtual exhibition for participants featured on the Gallery page of the East Los Luv website. 
November 20, 2021 Virtual Workshop with Sergio Arau
Join artists Sergio Arau and Stephanie Mercado for a special virtual workshop that explores Sergio Arau's artistic journey on Zoom on November 20, 2021 from 12 – 1 pm.
Sergio Arau is a multi-undisciplinary artist. A celebrated filmmaker, artist, and musician, Sergio Arau is the director and co-writer of the hit feature film A DAY WITHOUT A MEXICAN  and is presently working on Another Day Without a Mexican: This Time It's Personal with Mucho Mas Media.
In 2016, the Museo de las Artes (MUSA) in Guadalajara, recognized his thirty-five-year career as visual artist and political cartoonist, with the exhibit ARTNACÓ. 
Arau, regarded by many as the father of rock en español, formed his now legendary rock band, Botellita de Jerez in 1983. The group opened Rockotitlan, the club that birthed the likes of Caifanes, Café Tacuba, Maldita Vecindad, among many. Released in 2010, he directed the mockumentary, now a cult classic, NACO ES CHIDO: The story of Botellita de Jerez, more or less based on the real facts. 
Arau, stars in the Netflix Documentary series BRAKE IT ALL, about the History of Rock and Roll in Latin America.
RUDO, his prior album with Sergio Arau & Los Heavy Mex,  can be found in all digital platforms and includes the single Quiero Ser Presidente which launched his Mexican Presidential Campaign in 2018. 
Arau's current and most ambitious musical project is TOCADA Y FUGA, where he has taken the top ten of the classical music repertoires and made them his own. Writing lyrics for each song, he invited top Latin rock and roll singers (his buddies) to participate: Ruben Albarrán (Café Tacuba), Andrea Echeverri (Aterciopelados), José Fors (La Cuca), Gurruchaga (Orquesta Mondragón), Piro (Ritmo Peligroso), Cecila Noel, Camilo Lara (Mexican Institute of Sound) with mix and mastering by Gustavo Borner (Igloo).
Born in Mexico City, Arau received his MFA in Film Studies at CUEC.
RSVP by clicking on the button above to let us know you are coming! 
RSVP CLOSES FRIDAY NOVEMBER 19, 2021 @ 8 AM. 
The zoom link will be shared via email after you RSVP. 
Participants will receive a special Sergio Arau coloring activity via email to color after Sergio Arau's interview. 
November 13, 2021 In-person Workshop at Belvedere Park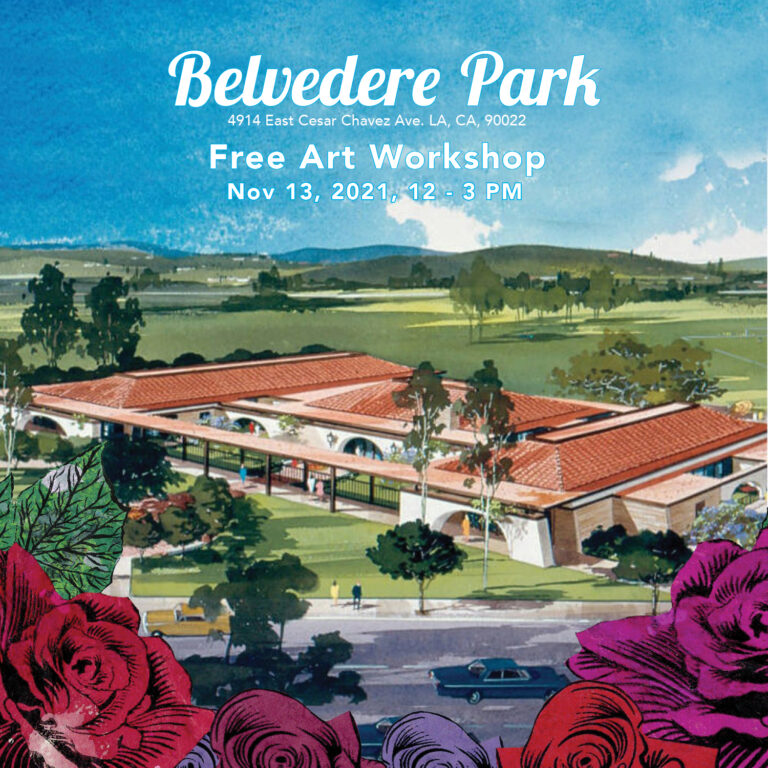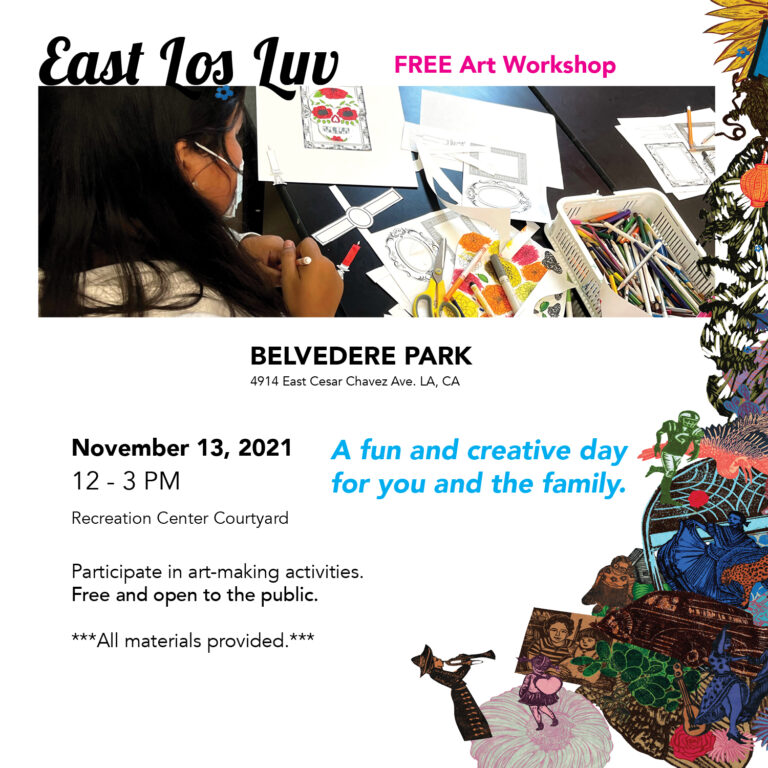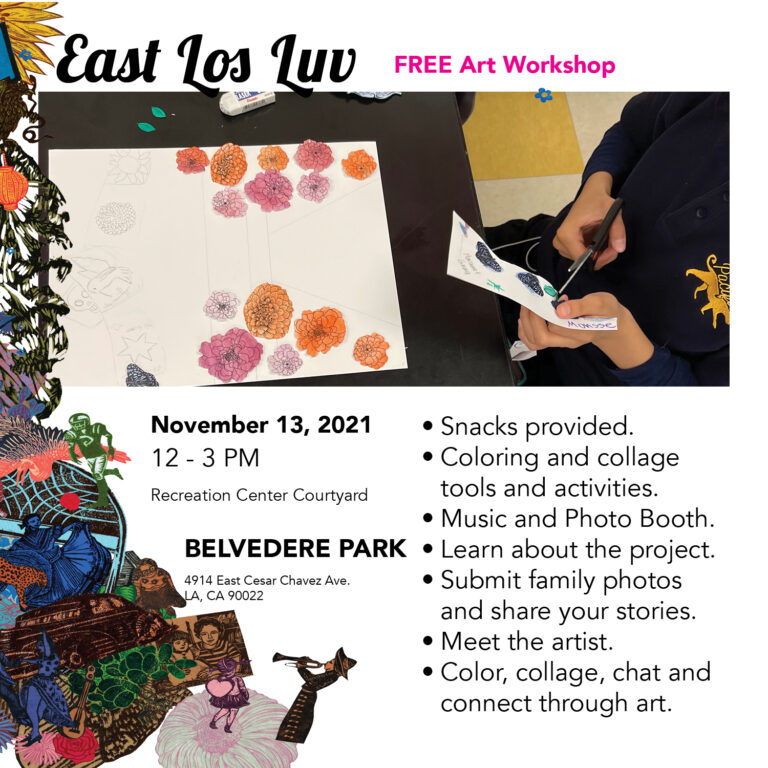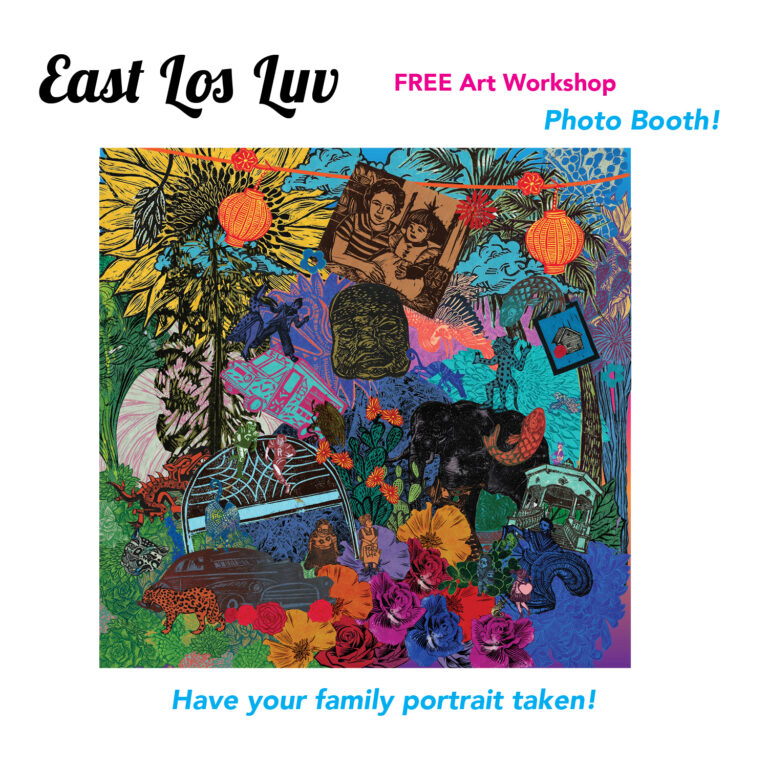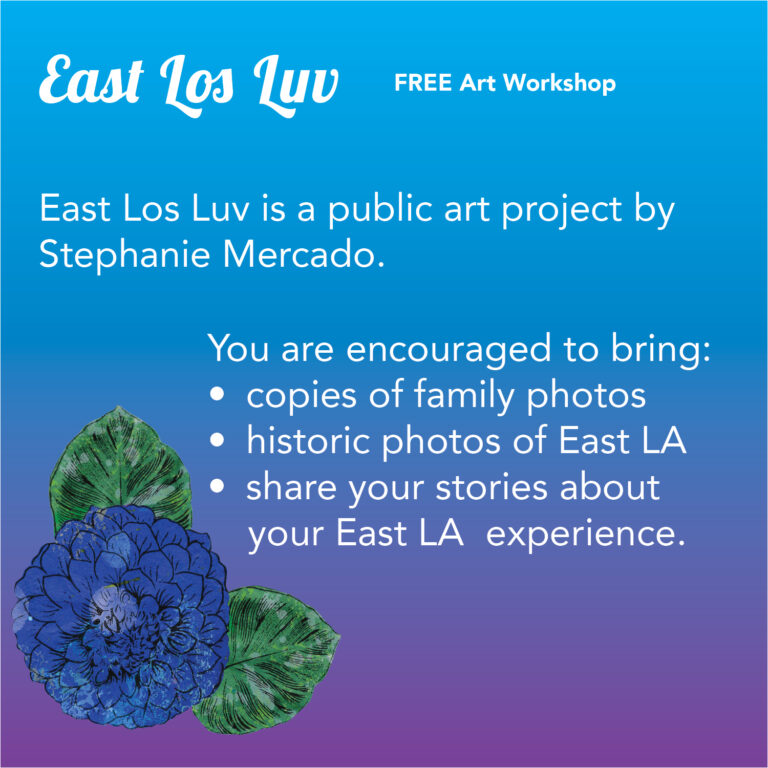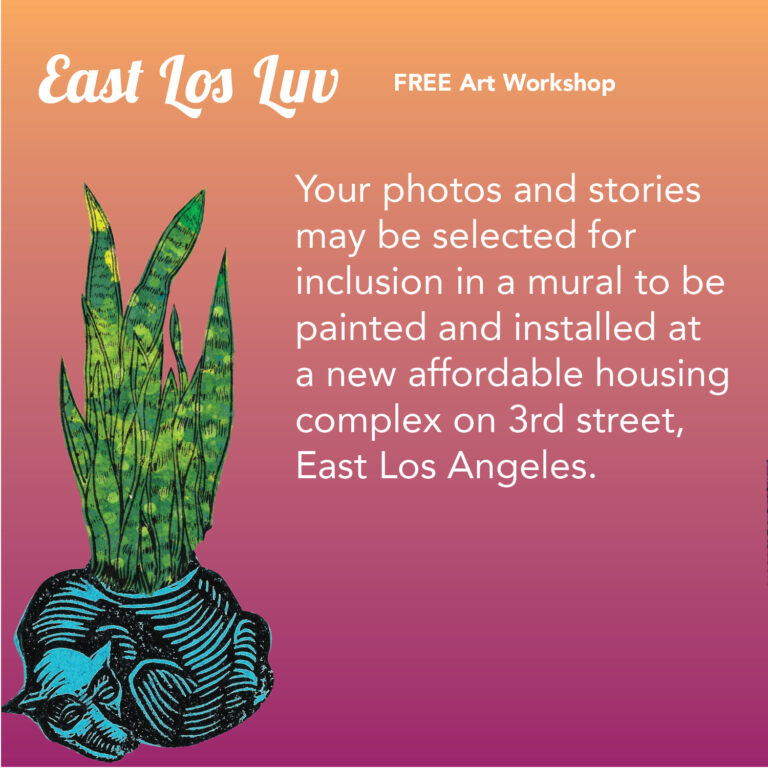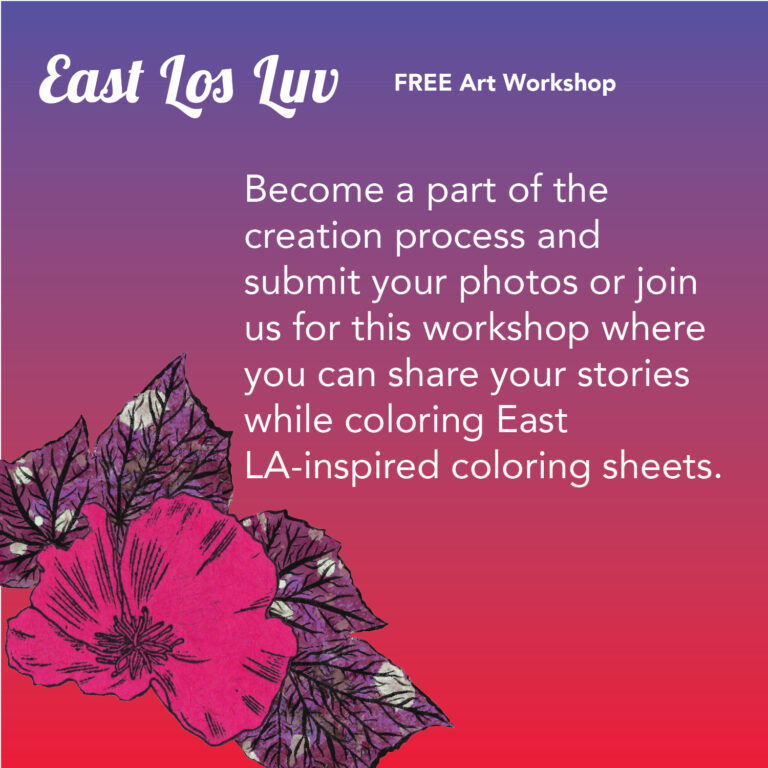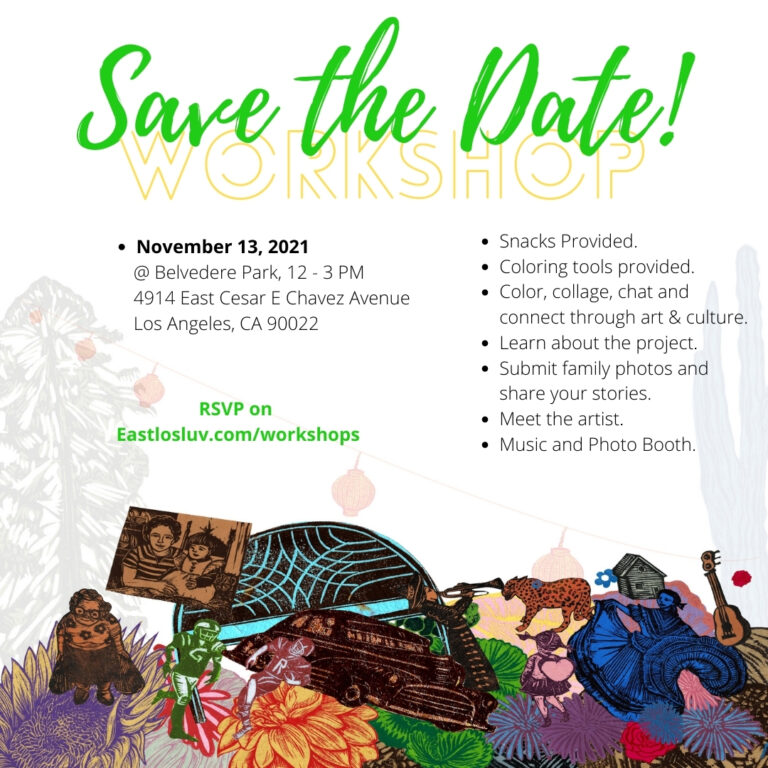 Join artist Stephanie Mercado, NowArt LA, and members of the East Los Angeles Community for an in-person co-create workshop. Participants are invited to create coloring and collage activities, share oral histories, and enjoy snacks, music and an interactive photo booth at Belvedere Park in East Los Angeles.  Bring your family and historical East LA photos for a chance to be included in the mural design for East Los Luv. RSVP by clicking on the button above to let us know you are coming!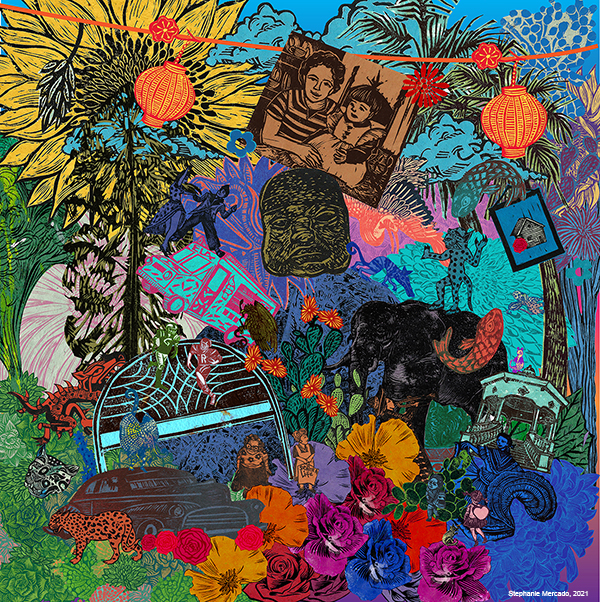 The Belvedere Park Art Workshop will have an 8 x 8′ photo backdrop for you to take a selfie or family photo. Need a family photo for the holidays?! Attend the workshop and have your family portrait taken. Don't forget to use the hashtag #Eastlosluv when sharing your pictures online.